New remote support high-technology solution is perfect complement to local personal support
HUNTSVILLE, Ala. – Aviagen® teams in Asia Pacific, Latin America and North America have combined their talents to create a new hybrid platform for heightened customer service and internal flock management. The new solution is made possible by a combined package of the latest in bonded cellular networking, mesh Wi-Fi, Augmented Reality (AR) headsets, specialist software and other technology. Thus, through live-streaming capabilities, for example, customers will be able to bring Aviagen experts virtually to the farm, hatchery, or any area of their facility where they need help on a pressing issue.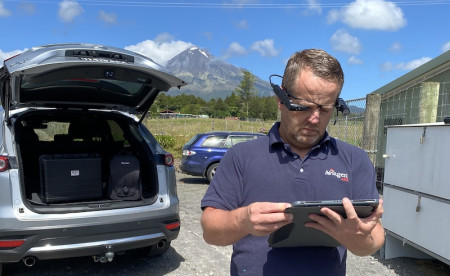 "Being there for our customers to ensure their continual success is our number one priority, and this new suite of tools is meant as a complement to the world-class support our customers get from their local teams. Thus, they could have immediate remote access to our array of specialists, both local and global, in addition to regular face-to-face personal support," explained Aviagen CEO Jan Henriksen.
The end goal – Strengthening customer service
As a result of the new virtual solution, no matter where they are located on the globe, poultry producers can have the opportunity to receive rapid advice on performance improvements and solutions to their daily challenges, directly from Aviagen's team of global specialists in genetics, veterinary service, nutrition, flock management, incubation and hatching, and more. This solution optimizes organizational efficiency by providing on-the-spot answers to pressing issues within a poultry operation.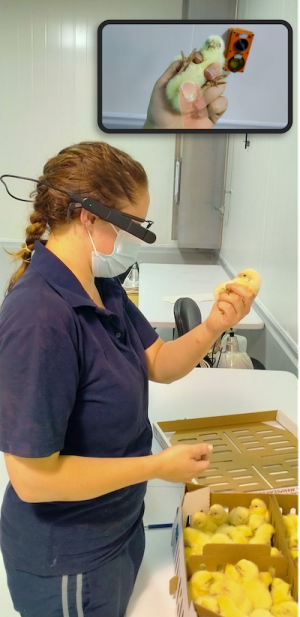 "Aviagen is passionate about continually improving our service to customers," explained Aviagen President of North America Marc de Beer. "While AR and Virtual Reality (VR) headsets are largely associated with gaming and entertainment, we have found an ideal application in business, which will elevate our support efforts by providing the perfect complement to one-on-one care and collaboration from our local Aviagen customer teams."
"We are committed to leveraging the latest and most advanced technology to champion the success of our customers," added Rafael Monleon, Business Manager for Asia Pacific. "Our new solution will enable our Aviagen experts opportunities to collaborate with customers in remote locations, resulting in faster solutions to challenges and best-practice advice to optimize their operations."
"We are happy to maximize the effectiveness of our customer service team by putting to use technology to further expand their abilities. These advanced tools demonstrate our innovation, not just as a breeding company, but also as a technology business," concluded Ivan Lauandos, President of Aviagen Latin America.
An added bonus – Increasing internal efficiency and collaboration
Aviagen will also use this technology to improve information and idea sharing, as well as training for its internal teams located in Asia Pacific, Latin America and North America. In fact, the company has already started applying this innovation internally, and will introduce it to customers in early 2022 based on a structured region by region roll-out.