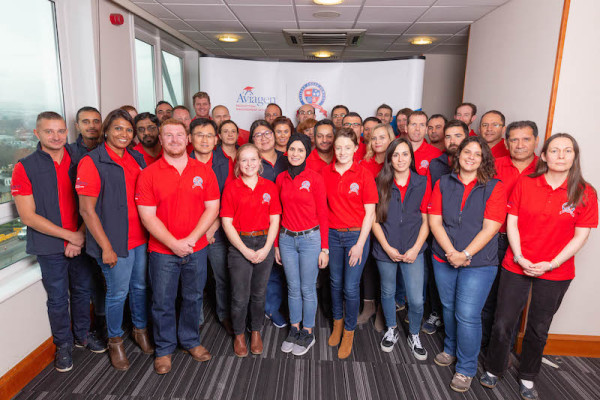 EDINBURGH, Scotland. – Aviagen® customers from Europe, Middle East, Africa and Asia (EMEAA) may now access upcoming dates and course descriptions for EMEAA Production Management School 2022-23 season on the Aviagen web site.
Established in 2012, the Schools continue to grow in popularity, with a mission to promote the success of poultry professionals and develop the future of the industry. Through a combination of lectures, workshops and case studies, they offer invaluable learning experience. The Schools also give students an opportunity to share experiences with one another, while together exploring ways to optimize the productivity, biological efficiency and welfare of their birds and profitability of their businesses through best flock management practices.
The 2022 School offering will include the following modules, all taking place in Edinburgh:
Hatchery School: Optimizing Hatchery Performance, to be held July 1-8
Breeder School: Optimizing Breeder Performance and Economic Returns, scheduled for Aug. 28-Sept. 3
Broiler School: Optimizing Broiler Performance and Economic Returns, which will run Nov. 27-Dec. 3
Additionally, planned for 2023 in Spain, the Ventilation School will cover "Optimizing Poultry House Ventilation."
Customers may contact their local representatives or school@aviagen.com for additional information and access the application forms.
"We are excited to once again welcome students to our in-person EMEAA school sessions," said Glenn Bushell, EMEAA School Director. "Our intention for the Schools is to enable students to expand their knowledge while connecting with global poultry experts and worldwide colleagues and building life-long friendships. As an added bonus, they will be able to keep in touch while continuing the School's valuable knowledge exchange by becoming members of our exclusive Aviagen EMEAA Alumni."