Livingston, Scotland, is the new home of the state-of-the-art "Global Centre for Genomics," an Aviagen Group facility.
Our newly expanded genomics laboratory opened in September 2022 and is capable of processing several million DNA samples yearly for the Aviagen Group chicken and turkey lines.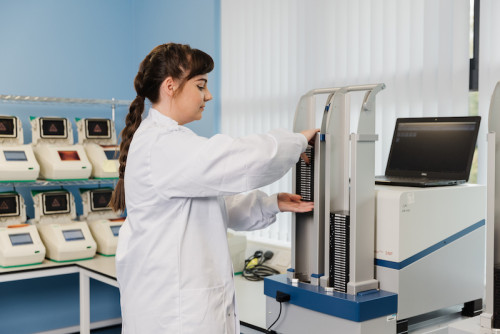 Aviagen makes considerable investments in innovation to benefit the global poultry industry, and in 2012 we became the first poultry breeding company to enrich the selection of its pure genetic poultry lines by incorporating genomics information. Genomics encompasses the study of a bird's genetic make-up. It offers insight into a range of biological processes, thus improving accuracy in the selection of traits that strengthen bird performance, biological efficiency, health and welfare. Examples of these traits are feed conversion rate, meat yield, hatchability and fertility, cardiovascular function and musculoskeletal health.
"This advanced genomics research strengthens our ability to breed stronger, fitter and healthier birds with the ability to adapt to a variety of the world's climates and production environments," commented Santiago Avendano, Aviagen Global Genetics Director.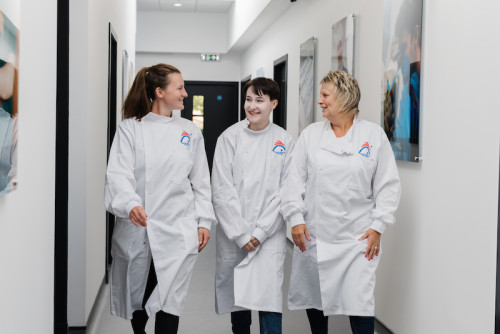 The intelligence generated by the lab benefits the entire portfolio of Aviagen Group poultry, including conventional and slower-growing breeds. This new facility features state-of-the-art genotyping technology, allowing high throughput in-house processing of DNA samples at a scale never seen before in poultry or in livestock breeding.
According to Aviagen Chief Technical Officer Dr. Alfons Koerhuis, "Aviagen maintains a wide pool of genetic material, so we can provide birds that meet the market requirements of today and develop new breeds as these needs evolve. Our ultimate goal is for our customers to remain competitive by offering the right bird for the right market, today and in the future."