Fisher will strengthen customer success with experience, knowledge and commitment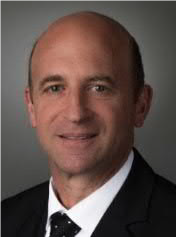 HUNTSVILLE, Ala. – Aviagen® Asia has appointed Peter Fisher as its new President, which will become effective on April 1. In this role, he will provide visionary and strategic leadership for the Asia region, while continuing to enhance service to poultry producers. They will benefit from his industry insight, knowledge of animal nutrition and health and passion for innovating to create greater customer value.
During his prior work with DSM Nutritional Products, Fisher fulfilled various international roles, including Vice President of Global Technical Services, Animal Nutrition and Health; Vice President of Animal Nutrition and Health for both Europe and Eastern Europe (including Middle East and Africa); Director, Animal Nutrition and Health for South and Sub-Saharan Africa; and Senior Account Manager. DSM is a company with a tradition of leveraging bright science to improve animal health and welfare through nutrition. Fisher earned a Bachelor of Science, Master of Science and PhD in Agriculture from the University of Stellenbosch in South Africa, where he also acted as manager of the Pig Research Unit and Part-Time Lecturer.
Fisher will report directly to Aviagen CEO Jan Henriksen, who commented, "We welcome Peter to the Aviagen Asia team. He was chosen to lead our team in this highly important region due to his in-depth industry expertise and business development experience, which will help to strengthen our distributor network and alliances, and expand our Asia business. Moreover, Peter's optimism and strong leadership abilities, coupled with a firm focus on our customers and our birds, will help lead our company and our customers forward in the growing and opportunity-rich Asia market."